HistoryFare Tours are designed to take you on a walk through history to discover the wonderful heritage of our historic market town of Melton Mowbray.
Melton Mowbray can be traced back hundreds of years. Archaeological remains from the Bronze Age (c.600BC), Roman (43-409AD), Anglo Saxon (500-650AD), and Viking/Danelaw (800-900AD) periods have all been found in the town and surrounding area.
However, the first documented evidence of Melton was in the Domesday Book of 1086 where it was listed as "Medeltun". Medeltun or "Middletown" comes from it being a central township with a mother Church (St Mary's) surrounded by 5 hamlets: Burton Lazars, Eye Kettleby; Sysonby, Welby & Freeby.
Over the years, the name Medletun has morphed into Melton.
The Mowbray part of the name comes from the Mowbray family who were granted the land after the Norman Conquest and became Lords of the Manor.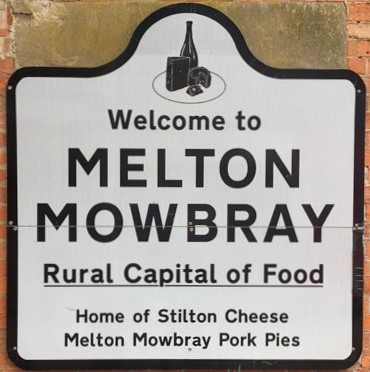 If you think that the Rural Capital of Food is just about Pork Pies and Stilton Cheese, then think again!
Why not join me on one of my 120-minute walking tours around the town center to discover more about it's rich heritage and famous characters.
Download a leaflet here.
Fore further details about the tours and the next public tour date, please see below.
Private Tours
If you would like to book a private tour, please get in touch via email or phone, see here for contact details
Melton Mowbray History Trail
Our wonderful market town of Melton Mowbray is full of history going back 1,000's of years. As part of this tour, we will look at the town's rich history including our Lords of the Manor, The Magna Carta, Royalty, Socialites, Fox Hunting and much more.
For more information Melton Mowbray History Trail, click here.
Military History Walking Tour
The military history tour is crammed full of intriguing military history including Victoria Cross recipients, the Boer War, English Civil War, the RAFs highest scoring fighter pilot, military working dogs, plus much more.
For more information about the Military History Walking Tour, click here.
Airborne & Commando General Tour
During World War Two, Melton Mowbray became home to 'Red Devils' when hundreds of paratroopers made the town their home after returning to England from fighting in North Africa and Italy. Whilst in Melton they were based at both the Vet Camp and local houses/lodges in town whilst training for operations for D-Day and Arnhem.
Newport Lodge was used as billets by 156 Bn, but prior to WW2, it was also the family home of the Laycock family and Robert, one of the children, became Major General Sir Robert Laycock KCMG, CB, DSO otherwise known as the Commando General and Commander of of the Lay Force.
For more information about the Airborne & Commando General Tour, click here.
Supporting Local Businesses
As part of my inititaive to support local buisinesses within the Melton Mowbray town centre, customers of HistoryFare tours will be given a leaflet at the end of the tour with discount vouchers for various premises around town.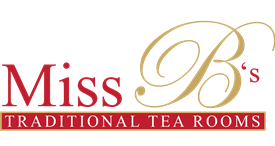 Miss B's Tea Rooms 34A Market Place
Melton Mowbray
LE13 1XD
20% off all food purchases (Mon-Fri) 10% off all food purchases (Sat) Drinks not included

Kitchen and Coffee 10 Sherrard Street Melton Mowbray LE13 1XJ

Gurkha Express 58 Nottingham Street Melton Mowbray LE13 1NW
10% off dining in Sunday – Thursday Takewaways 15% off deliveries and 20% off collections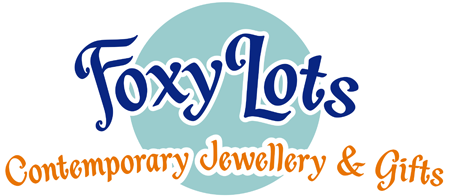 Foxy Lots 54 King Street Melton Mowbray LE13 1XB
5% discount off all purchases
Testomonials
Anon – The tour guide was very informative and showed a great deal of knowledge. He had obviously done his homework on all the subjects he spoke about and was able to answer all questions asked by members of the group. Excellent tour and one I have recommended on social media.
Andy – The military history tour was very informative. Brian has really done his research into the subject, and it's quite amazing that a relatively small town has so much history in this subject.
John – Went on Brian Fare's Military History Walking Tour of Melton Mowbray last night. Fascinating summer evenings stroll with lots of surprising insights into the town's military history. Who would have thought there would be so much in such a small place. Something for everyone from the Crusades to Nuclear Missiles via the English Civil War , Napoleonic and Crimean Wars and both world wars of the 20th century. Recommended whether your interest is in Melton Mowbray or in military history.
Gaz – My wife and I attended the Military History tour in Melton Mowbray on the 15th Aug. The tour lasted about 90 minutes and was packed full of information and facts. I have lived in Melton for 20+ years and like history, I found out so much more additional facts that I didn't know about the town's history. If anyone is considering going on one of the HistotyFare tours then you will not be disappointed. Highly recommended.
Simon – I attended the Melton Military History Tour on 15/08/23. It was a fascinating Tour and Brian was excellent in both his Presentation and Research. It was worth every penny of the ticket price if not a lot more. The Tour covered many periods of History from the Crusades to the Cold War and I came away knowing much more about Melton Mowbray's Past. A big thank you to Brian and I hope I can attend another Tour in the future.
Linda – Really enjoyed the History Tour on Sunday 6th August with Brian. Being new to the Melton area it was very interesting to learn some of the history of the town. Will be booking onto further tours.