For those who are not familiar with the role of RAF Melton Mowbray during World War Two, it was a base within Transport Command and was used for ferrying aircraft to overseas bases. More information can be seen in my previous blog 15 – RAF Melton Mowbray.
One airman based at Melton with No 1 Ferry Crew Pool was Flt Sgt Kenneth Hansen of the Royal New Zealand Air Force (RNZAF).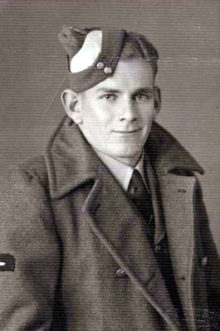 Kenneth was born on the 21st September 1921 to Hans Helge Wagner Hansen, and Isabel Hansen (nee Swetman, later Sardelich). He was educated at Northcote Intermediate School, and became a farmer on the property of Mr. D. Christie near Te Awamutu.
Prior to joining the RNZAF, he served for four and a half years in the New Zealand Territorial Army with the 15th North Auckland Regiment. He joined the RNZAF on the 6th of May 1942 at Ohakea as an Aircraft hand (General Duties).
On the 6th of June 1942 Kenneth started training at the Initial Training Wing, RNZAF Station Levin, and on the 15th of that month he officially remustered to become a Wireless Operator-Air Gunner under training.
Kenneth embarked for Canada on the 20th of July 1942, and was attached to the Royal Canadian Air Force on the 18th of August 1942. The following day he arrived at No. 1 M Depot to await a course, and on the 30th of that month he was posted to No. 3 Wireless School at Winnipeg, Manitoba. After passing his wireless training, Kenneth was posted to No. 8 Bombing and Gunnery School, at Lethbridge, Alberta, on the 17th of April 1943.
On the 31st of May 1943 Kenneth passed out of training, being awarded his Air Gunner's badge, and being promoted to Sergeant. He was also remustered to officially be part of the trade as a Wireless Operator-Air Gunner.
Kenneth was posted next on the 12th of June 1943 to No. 36 Operational Training Unit, RAF, which was flying Lockheed Hudsons from Greenwood, Nova Scotia. After three months he proceeded on the 11th of September to No. 1 Y Depot, Halifax to await a troopship to England. He was now attached to the Royal Air Force and set sail for the UK on the 13th of September 1943.
Following his arrival in the UK, seven days after leaving Halifax, Kenneth was posted to No. 12 Personnel Dispatch & Reception Centre at Brighton, where he awaited the next course. This came on the 2nd of November 1943 when he reported to No. 104 Operational Training Unit to gain experience on Vickers Wellingtons.
On the 21st of December 1943 Kenneth was posted to No. 44 Group, Transport Command and on the 11th of January 1944 he became a member of No. 1 Ferry Crew Pool (FCP) based at RAF Melton Mowbray in Leicestershire.
No 1 FCP had just arrived at Melton in January 44 from RAF Lyneham. The FCP was a group of ferry crews which worked with Ferry Training Units to provide specialist ferry crews whenever they were needed. No 1 FCP had 160 crew members available and were trained to fly several aircraft types including the Wellington, Beaufighter, Hudson, Boston, Blenheim, Halifax, Spitfire, Mosquito and Beaufort.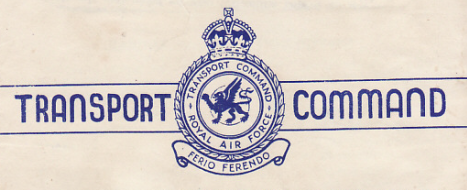 Whilst assigned to No 1 FCP, Kenneth would be used by No. 1 Overseas Aircraft Despatch Unit, part of Transport Command, to act as Wireless Operator aboard aircraft being ferried from Britain to overseas stations.
Ferry crews normally did 3 or 4 trips a month. The return trip could be a source of delays for the crews as they had to hitch rides back to the UK and had to wait for an aircraft coming back with the necessary space to accommodate them.
On the 6th of February 1944 Kenneth was part of a crew that ferried a Vickers Wellington bomber to to Staging Post 70 at Rabat Sale in Morocco, returning to Britain aboard a Consolidated Liberator on the 11th of February.
A few weeks later, on the 6th March 1944, Kenneth was part of the crew aboard another Wellington X, serial number LP199, piloted by Flying Officer George Ballard, RAAF. They took off from RAF Portreath, Cornwall, at 02.25hrs and headed south, well out to sea away from enemy fighter cover. The other crew members aboard LP199 for the ferry trip were: Flying Officer Peter Bradley, Flying Officer Ronald Gee and Sergeant Francis Marchant.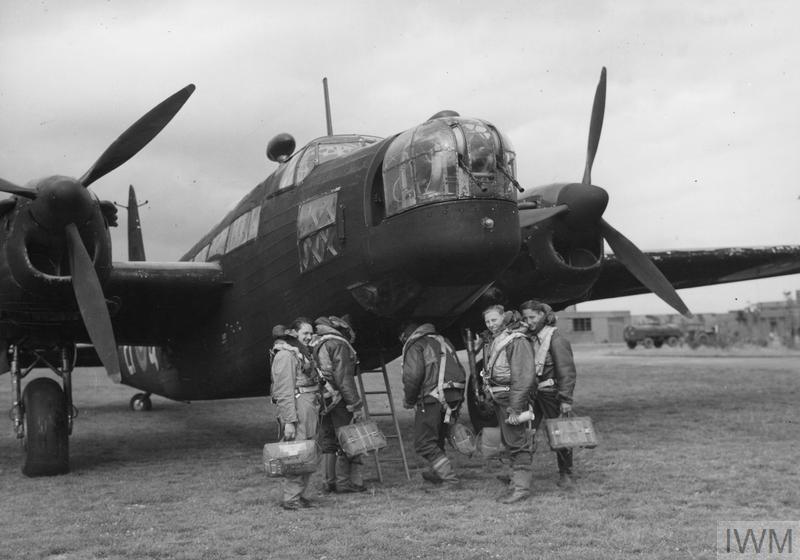 As they were making their final approach to Gibraltar (Staging Post 73), and were only two miles out, when the aircraft stalled just 40 feet off the water, and crashed into the sea. It is believed that the airspeed was inadvertently allowed to drop too low while the pilot concentrated on his approach to the aerodrome in poor weather.
Kenneth and his crew mates died on the 6th of March 1944, in the sea off Gibraltar, and are commemorated on The Runnymede Memorial.
Flt Sgt Kenneth Hansen is commemorated on Panel 264 of the Runnymede Memorial.
Fg Off George Jamess (Dood) Ballard 425417 Royal Australian Air Force was the son of James William Ashby Ballard, and of Elizabeth Beatrice Ballard of Tooting, Queensland Australia. George Ballard is commemortated on Panel 257 of the Runnymede Memorial.
Fg Off Peter Bradley is commemorated on Panel 204 of the Runnymede Memorial.
Fg Off Ronald Gee was the youngest son of George and Georgina Gee of Wheeldon Avenue Derby. Ronald joined the RAF(VR) in January 1942 and completed his training in Canada where he received his commission. Prior to joining up, he worked for Rolls Royce Ltd at Derby. His brother George, was killed in January 1942 whilst serving in the RAF as a pilot. They were both Old Bemrosians. Ronald is commemorated on Panel 206 of the Runneymede Memorial.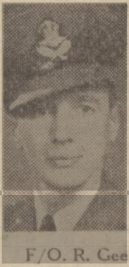 Sgt Francis Marchant is the son of Harry and Winifred Marchant of King's Stanley, Gloucestershire. Francis is commemorated on Panel 234 of the Runnymede Memorial.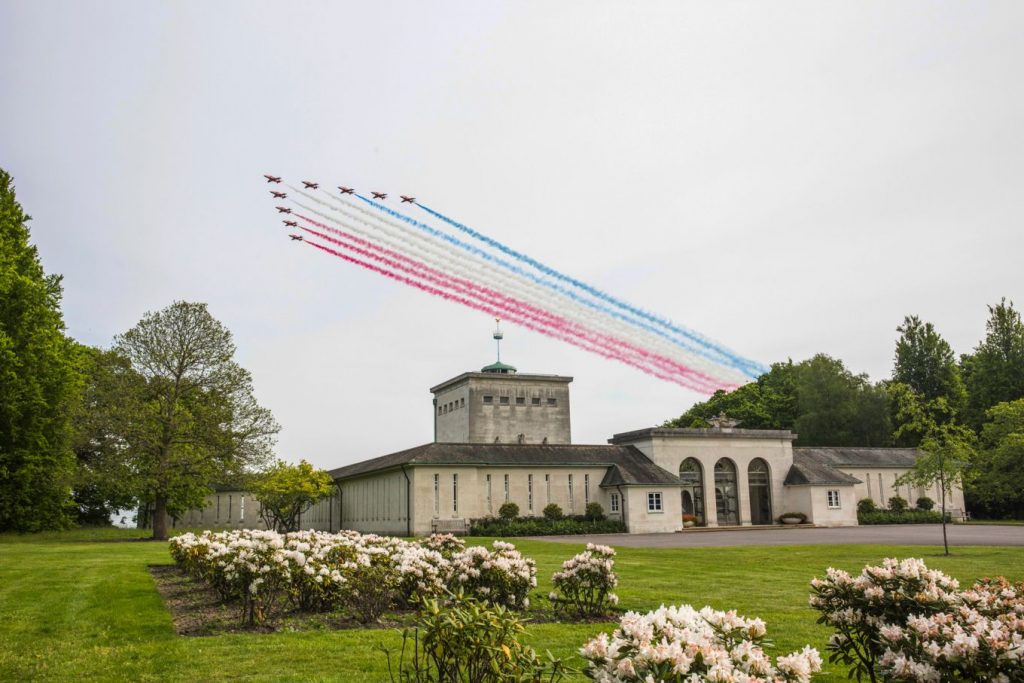 The Air Forces Memorial at Runnymede was designed by Sir Edward Maufe with sculpture by Vernon Hill. The Memorial was unveiled by HM The Queen Elizabeth II on 17th October 1953.
It has engraved glass and painted ceilings designed by John Hutton and the words from the 139th Psalm, sometimes referred to as the Airman's Psalm engraved on the gallery window was written by Paul H Scott.
If I climb up into
Heaven, thou art there;
If I go to hell,
Thou art there also.
If I take the wings of the
Morning and remain in the
Uttermost parts of the
Sea, even there also
Shall thy hand lead
Me; and thy right
Hand shall hold me
It soon became the best known of the Commission's memorials in England. Maufe shunned the grandiose of the Commission's tradition as he was determined to use the drama of the site both internally and by exploiting its broad views from Coopers Hill on on the banks of the River Thames sweeping down towards Heathrow and Windsor.
The site is maintained by the Commonwealth War Graves Commission and commemorates over 20,000 men and women of the air forces by name, who were lost in the Second World War during operations from bases in the United Kingdom and North and Western Europe, and who have no known graves
They served in Bomber, Fighter, Coastal, Transport, Flying Training and Maintenance Commands, and came from all parts of the Commonwealth. Some were from countries in continental Europe which had been overrun but whose airmen continued to fight in the ranks of the Royal Air Force.