In my last blog 30 – Melton Airmen killed in Mediterranean bomber crash we looked at the story of a New Zealand airman who was tragically killed when his Wellington bomber crashed in the Mediterranean Sea on a Ferry Trip to the Middle East.
In this blog, we look at another tragic accident involving a RAF airman with links to Melton Mowbray.
Catherine Drummond had been stationed in Oban, Argyll, as a wireless operator in the Woman's Auxiliary Air Force when she met Sergeant John Boyd who was a Wireless Operator/Air Gunner and they eventually married in Catherine's hometown of Bridge of Allan in October 1943.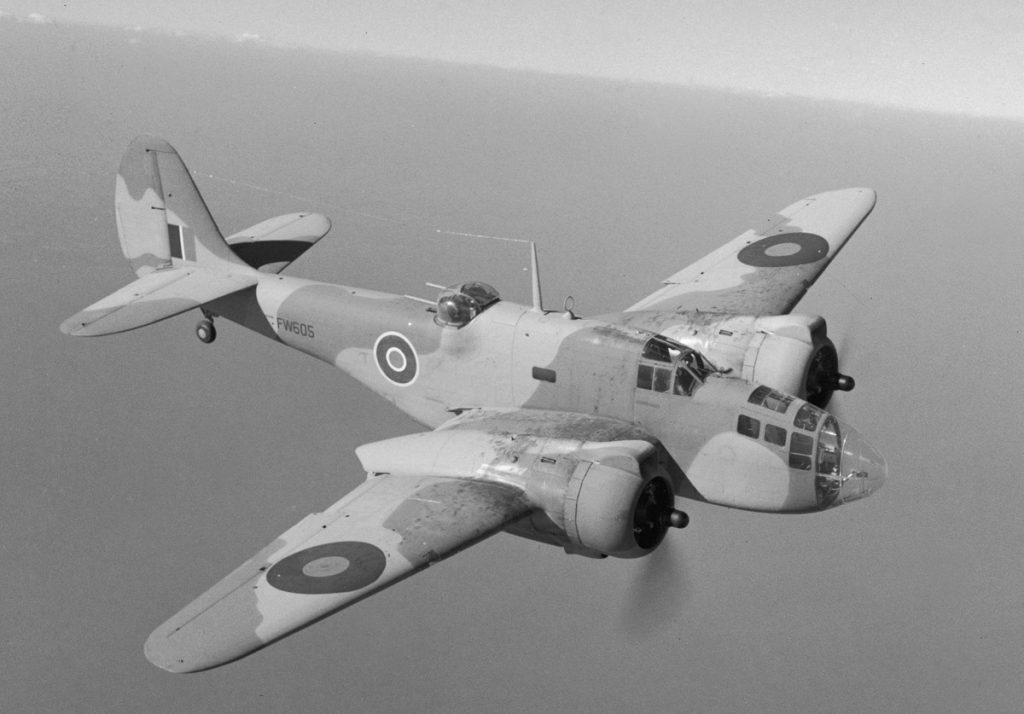 RAF Melton Mowbray was completing the despatch of Boston Mk IIIs as part of Commitment 73 during May 1944. Many of the Boston Mk IIIs that were ferried out had already been with Squadrons in the UK either in either night fighter or intruder versions.
John & Catherine's last treasured moments were shared in a B&B near his base at RAF Melton Mowbray. John left RAF Melton Mowbray on 25th May 1944 with his plane dipping its wings as a final goodbye to her as he flew off to Europe.
It may well be that John Boyd was with one of these squadrons in 1943 when he met Catherine and went through Melton Mowbray in May 1944 as part of a "refors" crew taking a "redundant" Boston Mk III to the Mediterranean where he arrived eventually at 114 Squadron which then converted to Mk IVs.
There were two kinds of crew – reinforcement or "refors" and Ferry. By 1944 the majority of the crews were specialist Ferry Crews who carried out their deliveries and returned to Britain.
At the beginning of the war most crews had been "refors" and they had stayed with the aircraft at the squadron overseas. In that case both crew and aircraft were reinforcements. John Boyd appears to have been part of a reinforcement crew which stayed together with 114 Squadron once they had been assigned after arriving in the Mediterranean.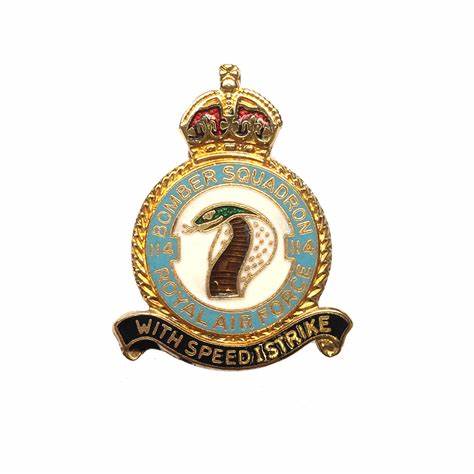 No 114 Sqn was moved to Blida in Algeria in November 1942 as part of No 326 Wing tasked with supporting the British First Army. The Sqn was equipped with the Bristol Bisley, the ground attack version of the Blenheim. It had poor performance and was vulnerable to fighter attack, and the Sqn was therefore largely confined to night bombing. Bisley losses continued to be high.
In January 1943 the squadron relinquished its Bisley aircraft to No 614 Squadron, and waited for new aircraft, receiving more Bisleys in February and returning to operations. In March the squadron finally received more modern equipment, replacing its Bisleys with Douglas Boston light bombers and returned to operation with its new aircraft on 21st April 1943.
The squadron then operated from Sicily and Italy, having been re-equipped with Douglas Boston aircraft.
On the 25th of August 1944 John was serving with 114 Sqn and crewed up with W/O Dowland pilot and F/Sgt Potter AG when their Boston Mk IV BZ465 developed engine failure and went down in waters just across from Elba, in Tuscany.
The ORB says that on that night BZ465 took off at 2.18am and landed at 5.23am. Then on 25th August W/O Dowland crashed in the sea off Piombino Point in Tuscany while on an air test. Nobody knows how the accident happened. The report came through that a Boston had been seen losing height over the sea. Unfortunately a New Zealand soldier on rest from the front line was also in the aircraft. All in the aircraft were killed".
A day or so later -"The dinghy and two helmets were recovered from the scene of the crash of our aircraft on 25thAug. This is all that has been found so far." Only two of the four crews bodies were recovered and John and his plane remained at the bottom of the Mediterranean.
Catherine had written to John to tell him she was pregnant and he was overjoyed but just before her daughter's birth in September she was informed he was missing in action. She prayed that he was a prisoner of war and despite receiving a telegram informing her he was almost certainly killed, without his body she failed to believe it and lived in hope he would return to her.
Catherine said: "His body hadn't been found so I never gave up hope until all the prisoners of war were home. I was down for a long time. I missed him very much and I kept wondering, why me?" Her prayers remained unanswered and five years later, without even a covering letter, the MoD sent her John's flight logbook. Its lists of sorties to France and Italy come to an abrupt stop with the words, "presumed dead". "It seemed so final and it was such a shock to see that book suddenly arrive with his handwriting all over it."
John is commemorated by name on panel 14 of the CWGC Malta Memorial along with the 2,298 Commonwealth aircrew who lost their lives in the various World War II air sorties and battles around the Mediterranean and who have no known grave.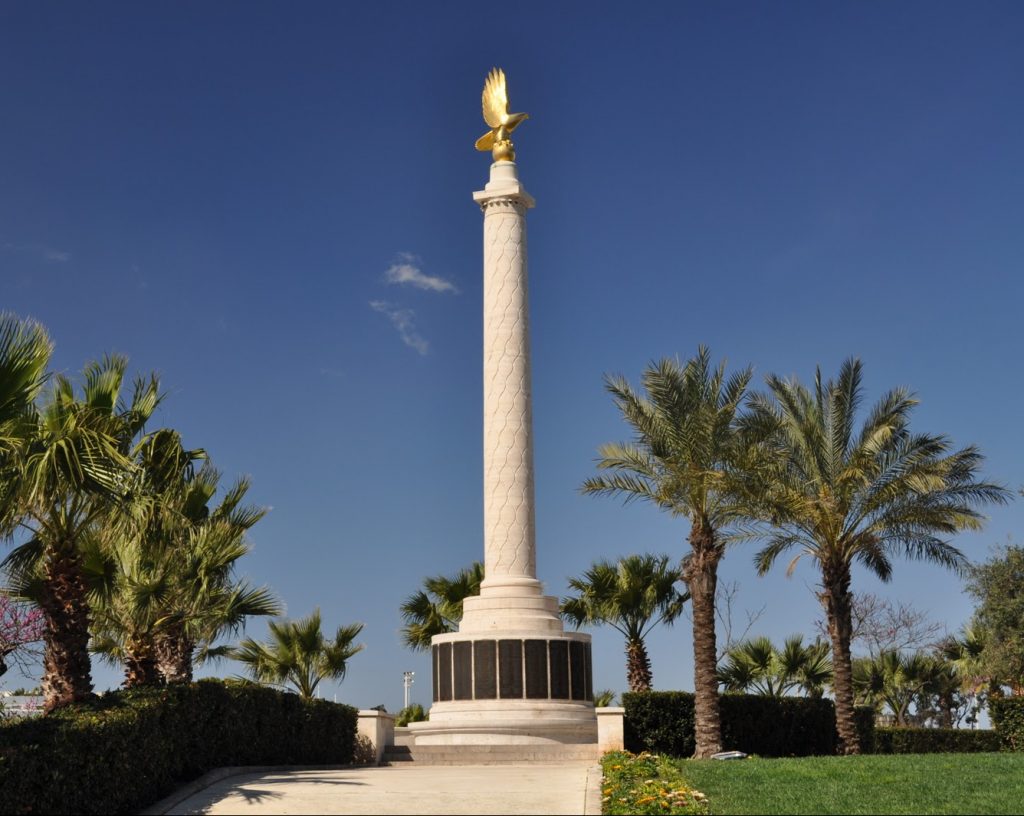 In 2019, Catherine was ineterviewed as part of the War Widows' Stories project. To hear the recording of the interview, visit their website here.