During the spring of 1943, the airfield at Melton Mowbray was still in the process of being built, but the sight of Royal Air Force aircraft over the skies of the market town would not have been an unfamiliar sight due to aircraft overflying the new airfield and the location of other RAF airfields in the locality.
The RAF was going about its usual business training new crews from training bases just across the border in Nottinghamshire.
RAF Wigsley was situated to the East of the County, 12 miles North East of Newark. It was the home of No. 1654 Heavy Conversion Unit, RAF Wigsley, Nottinghamshire, No. 5 Group, Bomber Command whose role was to train new crews on operating the mighty Lancaster Bomber.
At another base, again just North of Newark, No 12 (Pilots) Advanced Flying Unit was busy training new pilots on the Airspeed Oxford at RAF Ossington.
During the early evening of the 8th April 1943, Lancaster L7545 of No 1654 Heavy Conversion Unit was airborne from RAF Wigsley training a new Lancaster crew for Bomber Command.
Lancaster L7545 was a war veteran having previously been on No 44 Squadron as KM-K and taken part in a raid a year earlier on 28th/29th April 1942 on the German Battleship Tirpitz which was moored off Fættenfjord in Norway.
The crew onboard L7545 on the evening of 8th April 1943 consisted of 6 students and 2 instructors:
BAILEY Thomas, 1412311, Sergeant, Bomb Aimer, RAF(VR)
DAVISON Robert Fairburn, 1123089, Sergeant, Wireless Operator/Air Gunner, RAF(VR)
MARTIN Douglas George, 1810891, Sergeant, Air Gunner, RAF(VR)
PILGRIM Brian Gordon, 1388935, Sergeant, Air Gunner, RAF(VR).
UPPERTON Leslie Raymond, 1318579, Sergeant, Navigator, RAF(VR)
WALKER George Frederick Maurice, 566666, Sergeant, Flight Engineer, RAF.
WALLACE John, 1030121, Sergeant, Pilot, RAF(VR)
WOLTON James Herbert DFM, 143996 Pilot Officer (ex-1101527 Sergeant), Flight Engineer, RAF(VR).
Lancaster L7545 had been airborne for about 30 minutes after taking off from RAF Wigsley when it was flying over Burton Lazars, a little village just on the outskirts of Melton Mowbray when tragedy struck.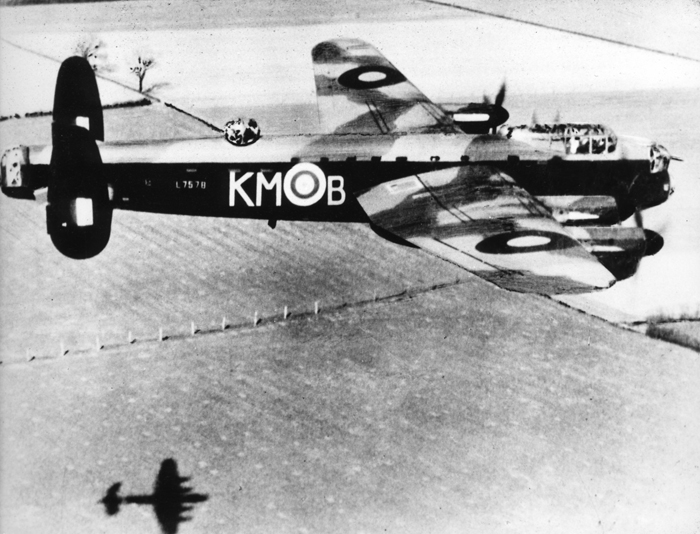 Also flying in the same area was an Airspeed Oxford Mk. I, Serial No. AB665, of No. 14 (Pilot) Advanced Flying Unit, No 21 Group at RAF Ossington crewed by two Canadians.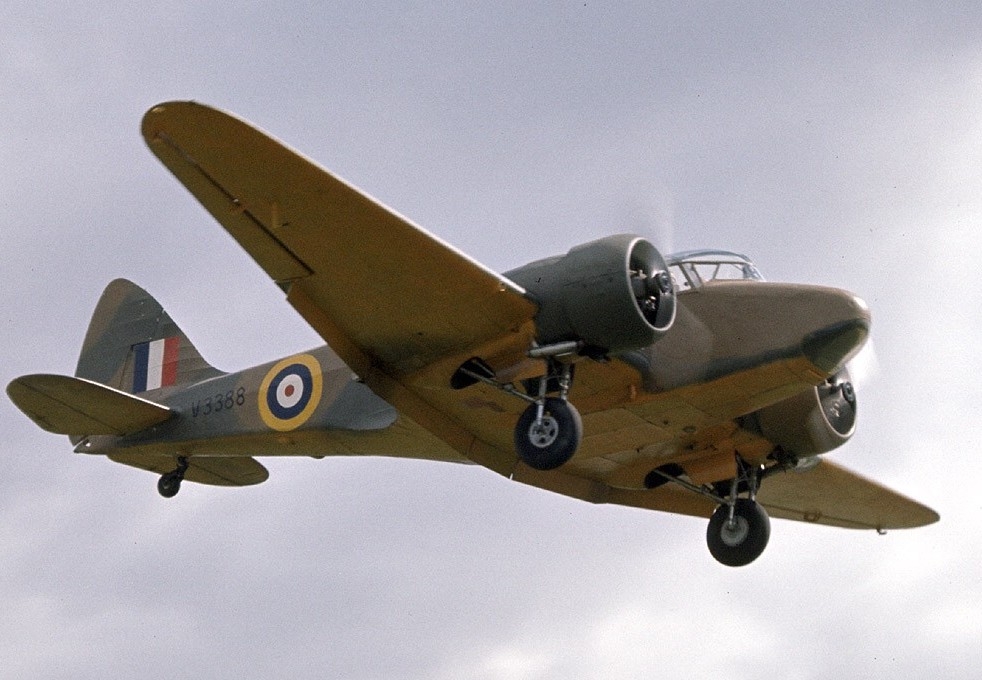 LEMMERICK John Albert, R/123711, Sergeant, Pilot, RCAF.
MOORS Arthur Anthony, R/119562, Sergeant, Pilot, RCAF.
Both aircraft were flying at a height of about 2,000 feet when they collided at 18:15Hrs over Burton Lodge, Burton Lazars, approximately 2 miles South East of Melton Mowbray.
Tragically, all 8 of the Lancaster crew plus the 2 Canadians in the Oxford were killed in the collision. The Oxford came down near Burton Lodge farm and the Lancaster just a few fields away on the old polo ground at Brentingby.
The bodies of the deceased crewmen were taken to were taken to the Station Mortuary at Cottesmore. The Two Canadians plus two of the Lancaster crew were buried in the St Nicholas Churchyard extension at Cottesmore, whilst the other 8 crews bodies were claimed by their families and repatriated to their home towns.
Sgt George Frederick Maurice Walker (known as Maurice) is buried in the Cottesmore St Nicholas Churchyard Extension. He was born at Sydenham in London on 30 July 1917. His parents were Nancy and George Walker.
Maurice enlisted into the RAF on 5th September 1933 at the age of 16 and began his RAF career on No 1 Wing at RAF Halton taring to be a fitter. According to his service records, his posting wish list following completion of training was 1 – Biggin Hill, 2- Farnborough and 3 – Northolt.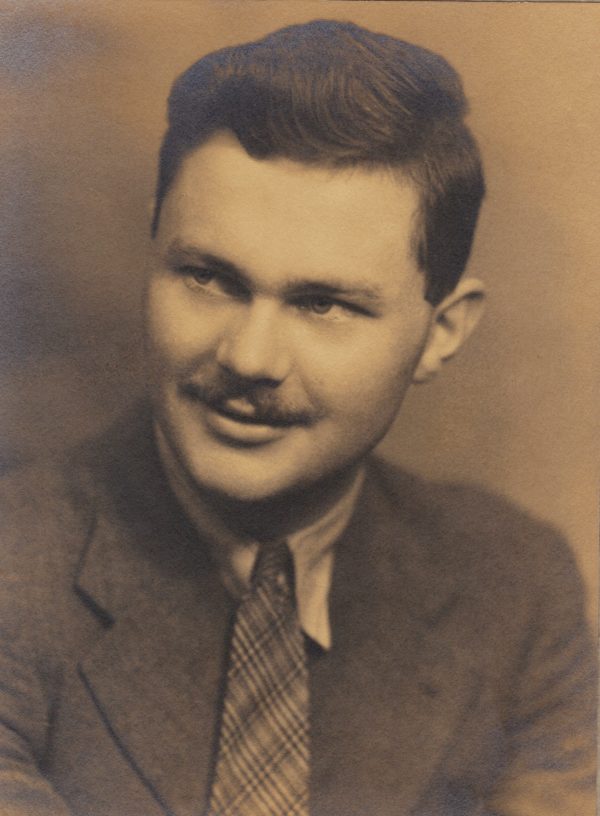 On the 11th March 1936, Maurice was posted from No 1 Wing RAF Halton to 19(F) Sqn at RAF Duxford and was promoted to AC 1st Class on the 21st August 1936. He stayed on 19(F) Sqn until 5th May when he was transferred to 66(F) Sqn at Duxford. He remained on 66(F) Sqn until 2nd March 1938 when he was posted to the RAF Deport Middle East at RAF Aboukir, near Alexandria in Egypt.
On the 17th March 1939, Maurice was promoted to LAC and then to Corporal on the 1st November 1939. He remained out in the Middle East moving between units: No 103 Maintenance Unit, No 31 (Middle East) Air Stores Park, No 51 Repair & Salvage Unit, No 254 Wing, Maintenance Section Port Said and High Speed Launch Marine Craft 121.
Throughout his career as an aircraft fitter, Maurice qualified to work on aircraft such as the Gauntlett II, kestrel, Hart, Blenheim and Hurricanes plus the Mercury VI and Merlin engines.
On the 1st September 1941, Maurice got promoted to T/Sgt and was posted to 171 Sqn. As a Sgt, Maurice became a Flight Engineer and underwent training at various units including No 1656 Conversion Unit, No 4 School of Technical Training, No 1654 Conversion Unit, No 106 Sqn and back to No 1654 Conversion Unit in March 1943.
Sgt Brian Gordon Pilgrim was the only son of of Mervyn and Lily Pilgrim, of Pembury, Kent. He is buried in the Cottesmore St Nicholas Churchyard extension.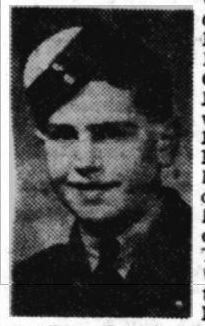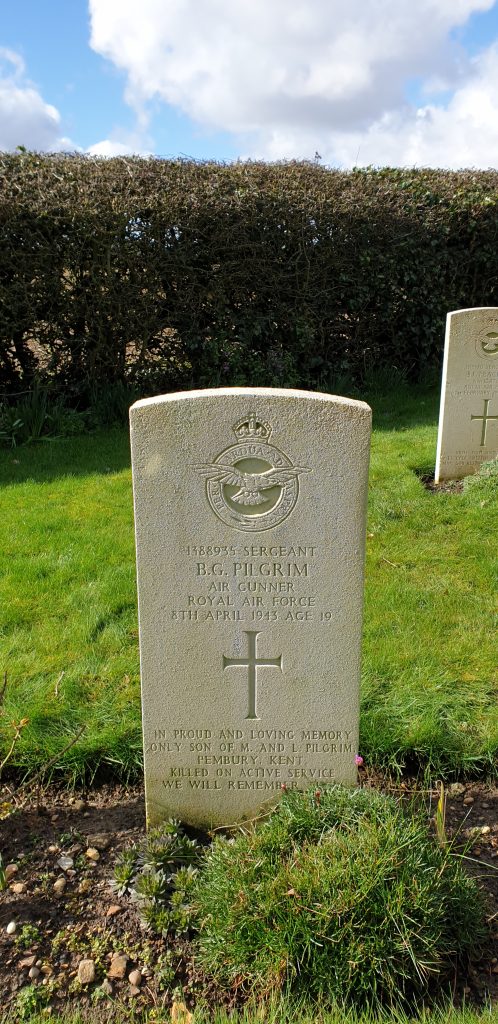 Sgt John Albert Lemmerick was the son of George and Leta Lemmerick, of Traverse Bay, Manitoba, Canada. His brother, George Earl Lemmerick, also died on service.
He is buried in the Cottesmore St Nicholas Churchyard Extension. His brother George was also serving in the Royal Canadian Air Force as a Flying Officer with No 419 Squadron and was killed on the 28 January 1944 when his Halifax bomber JP119 VE-O crashed at Zuhlen near Rheinsberg. He is buried in the Berlin 1939-1945 War Cemetery.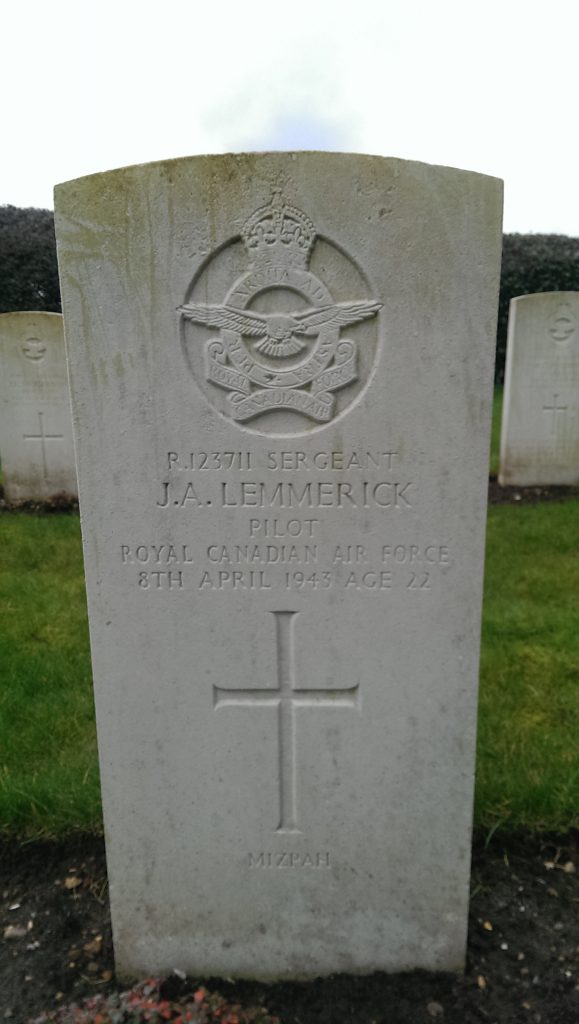 Sgt Arthur Anthony Moors was the son of Walter Anthony and Gwendoline M. Moors, of Sanford, Manitoba, Canada. He is buried in the Cottesmore St Nicholas Churchyard Extension.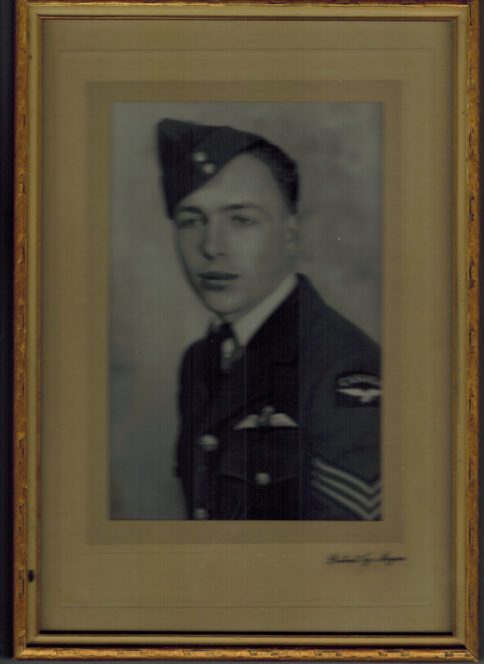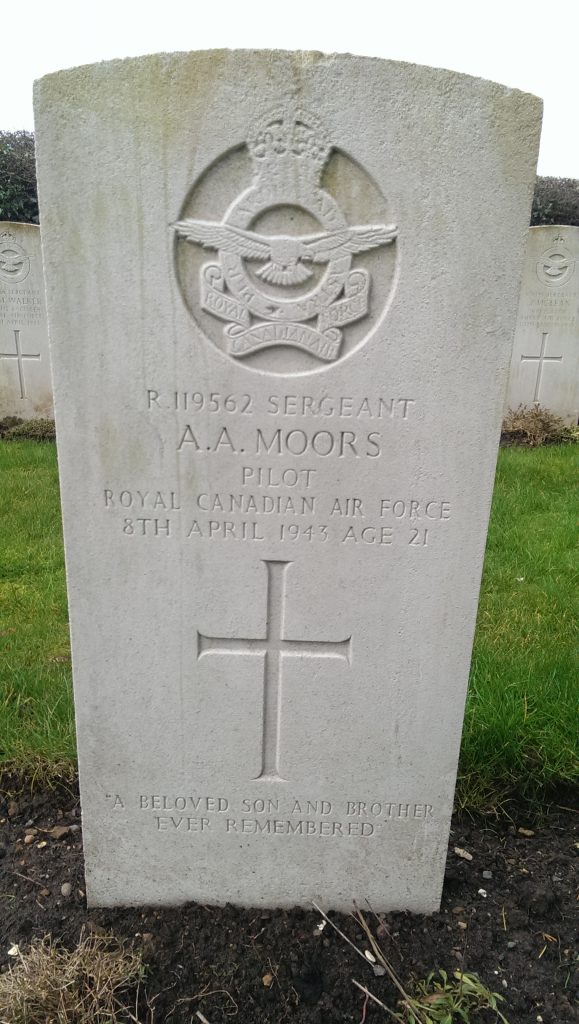 P/O James Herbert Wolton was the instructor Flt Engineer aboard Lancaster L7545 when it crashed.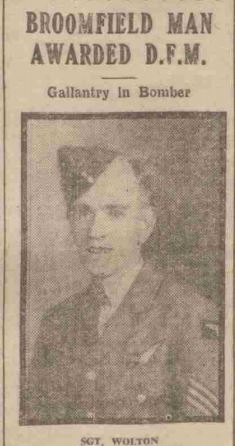 PO James 'Jim' Herbert Wolton was the fourth son of Mrs Wolton and the late Mr T Wolton, of Kenya, Eric Avenue, Chelmsford. A native of Clacton, where the family was well known, he was 27 and unmarried.
Of his 6 brothers, John Wolton was a company officer in the NFS, Fred was a patrolling officer in the same service, Leslie and Kenneth were both in the RAF and Tom was serving with the RASC.
Jim, as he was known, had previously completed an operation tour with No 50 Sqn as a Sgt Flt Eng and was awarded a DFM only two months prior to the crash in recognition of his actions in helping to bring a crippled aircraft back.
Jim is buried in the Broomfield (St. Mary) Churchyard.