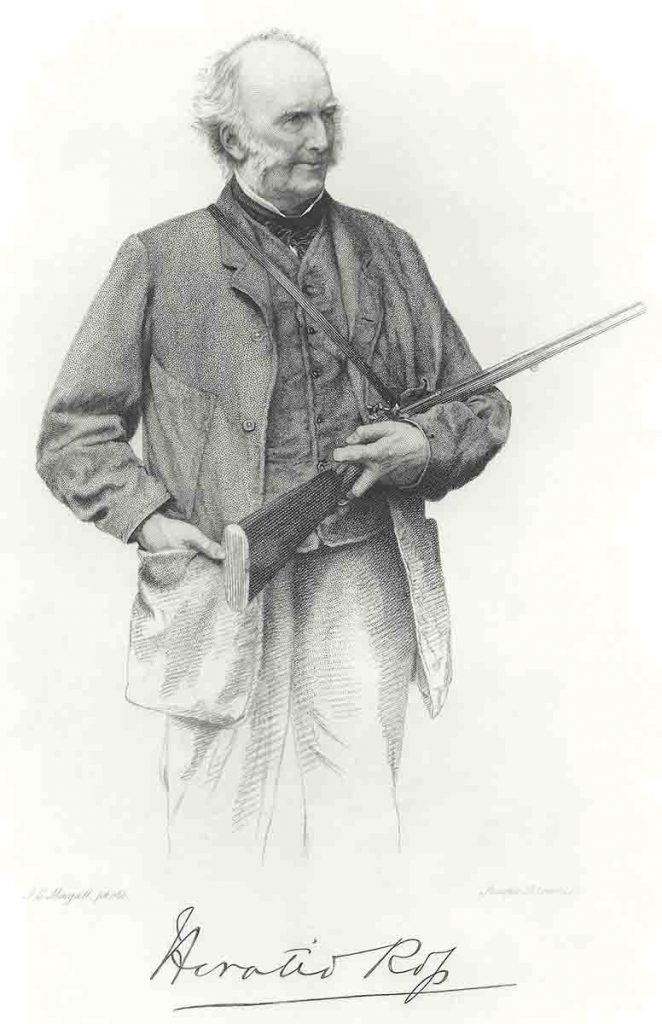 Horatio Ross was born at Rossie Castle, Forfarshire (near Montrose) about 35 miles northeast of Dundee, Scotland, on 5th September 1801. He was the only son of Hercules Ross, a rich landowner and his wife Henrietta (nee Parish) Ross and baptised on the 27th day of October.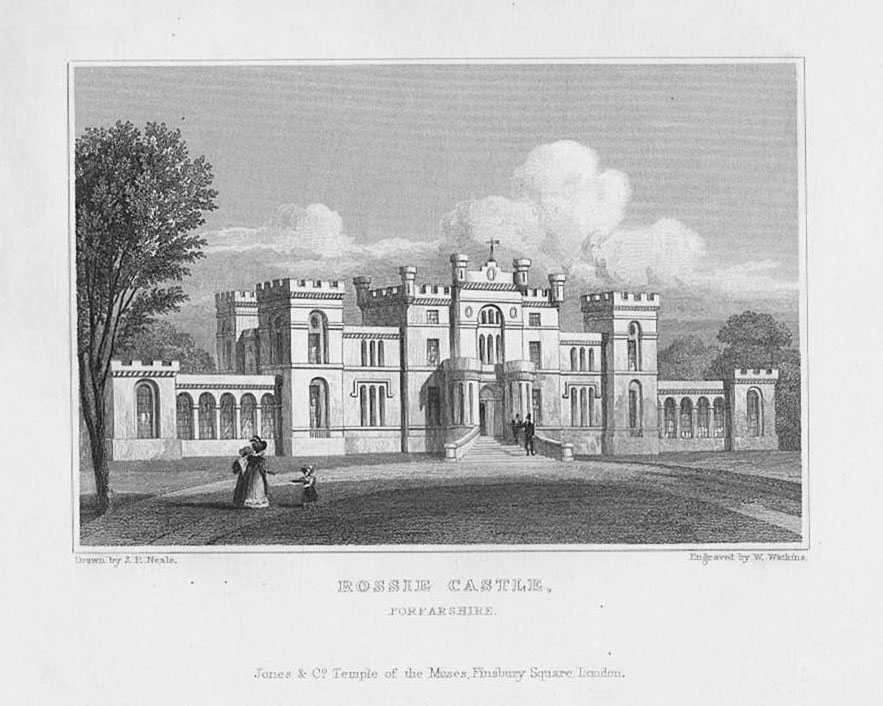 His Godfathers were The Right Honourable Vice-Admiral Horatio Nelson (Lord Nelson), after whom he was named, and John Parish Senior, Merchant in Hamburg. His Godmothers were The Right Honourable Lady Jane Stewart and The Right Honourable Countess of North Esk.
His father Hercules Ross and Lord Horatio Nelson corresponded over the period 1780 to 1802 and their letters are in the Archives of the Royal Naval Museum.
A story developed that when Horatio was six, his father got him to present Colours to the Rossie Regiment of Yeomanry, but that when they fired a volley the boy fled in terror. Horatio's enraged father ordered a servant to fire a musket several times over his head daily which unsurprisingly made him even more frightened. The story goes that one day, the servant made him fire the gun at a sparrow, which he hit and killed.
Following his father's death in 1817, he inherited the large Rossie Castle estate.
The 14th Light Dragoons Regiment arrived back in England in mid-May 1815 following the previous two years fighting at the Battle of New Orleans in America. They were too late to join the army that went to face Napoleon's return from Elba and thus missed the battle of Waterloo.
In 1816 the 14th consisted of 530 all ranks, and were posted to Ireland for 3 years. In 1819 they returned to England and sailed to Liverpool and marched to Canterbury. Their duty in England was as police to apprehend smugglers on the coast from Yarmouth to Deal. They were especially busy in Romney Marsh in 1820 but it was an unhealthy area and they suffered greatly from 'ague and similar complaints'.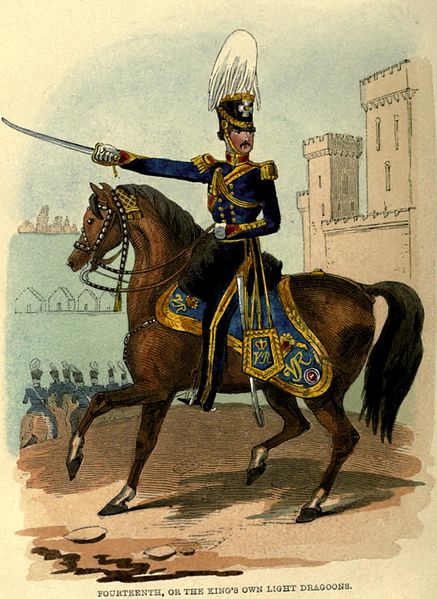 Horatio Ross joined the 14th Light Dragoons in October 1820 and in 1821 they were relieved to be posted to Brighton with detachments at Hastings, Arundel and Eastbourne. During this period a school was set up for the 110 children of the married men in the regiment. This was not officially sanctioned but paid for by the regiment.
This posting lasted a year and they were then moved to Coventry, Dorchester and Exeter. Ross had no taste for barracks life and went on half-pay as an Infantry Ensign in November 1823. In 1825, the 14th Light Dragoons were back in Ireland and Ross retired from the Army in 1826.
Between 1825 and 1830 he became a notable figure in the world of sport, making and usually winning matches for large sums in steeple chasing, rowing and shooting. He excelled in the last, with both pistol and rifle. He won large sums in prizes for shooting and steeple chasing.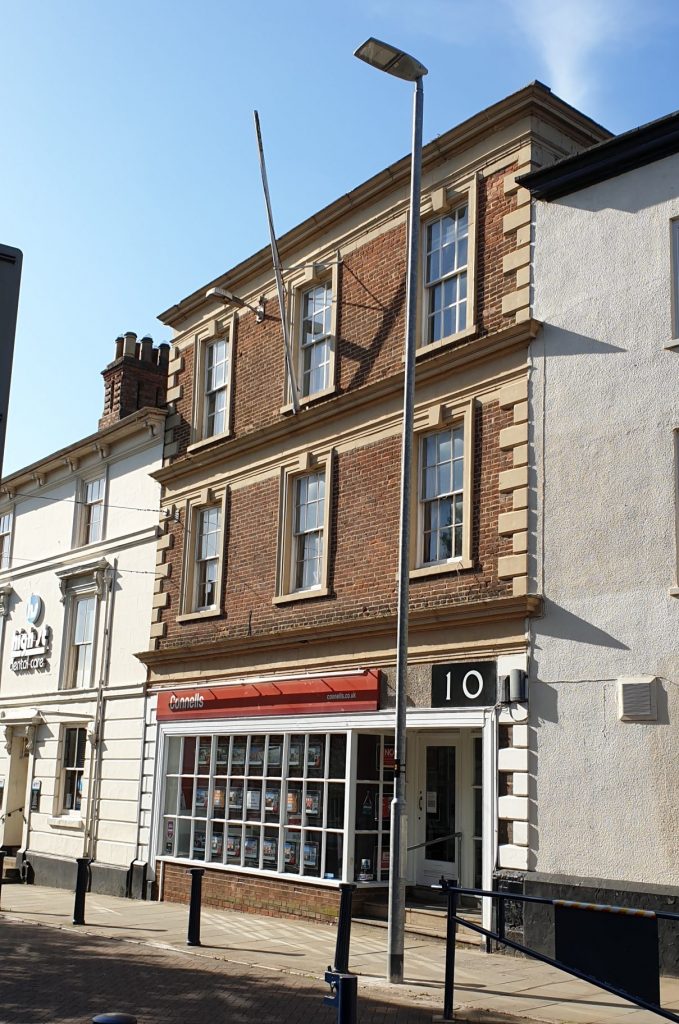 In the late 1820's Horatio Ross took ownership of the hunting lodge at No 10 High Street, Melton Mowbray. It was owned by Melton Solicitor Samuel Caldecott, known as Count Faddle, and the property had huge garden that stretched all the way back to Park Road. The property was known known as "The Thistle" due to the large number of "huntsmen" from Scotland that stayed there.
In 1826 Horatio Ross bought Clinker, described as 'the largest thoroughbred ever known', for 1200 guineas. In 1826, on Clinker, a direct descendant of Flying Childers, he won the famous steeplechase against Captain Douglas, on Radical, a horse owned by Lord Kennedy.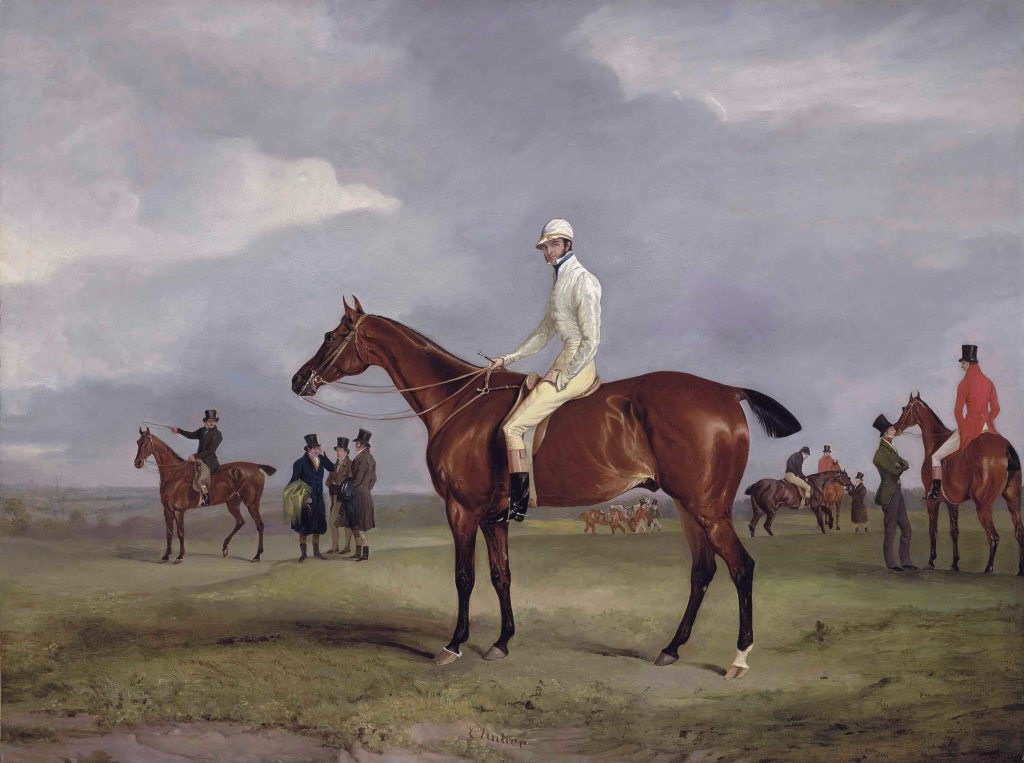 The painting by local famous artist John Fernley shows 'Clinker' with Horatio Ross up, before the start of his victory over Captain Douglas riding 'Radical' for a wager of £525 from Barkby Holt to Billesdon Coplow.
This is the earliest recorded steeplechase and is listed as such in the first 'Steeplechase Calendar' published in 1845 recording a consecutive chronicle of the sport from 1826 to 1844.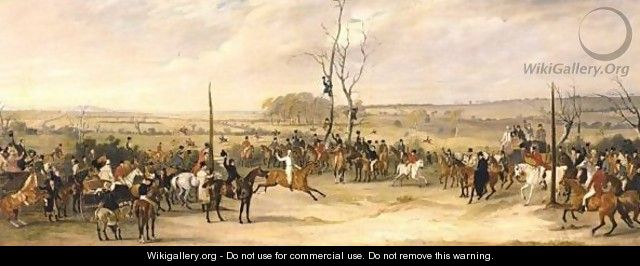 From 1832 to 1834 Horatio served as Member of Parliament for Aberdeen, Montrose and Arbroath having ousted Sir James Carnegie. During this time he presented and cordially supported a petition from Aberdeen woollen manufacturers against the extension of the bill to restrict the hours worked by children in cotton factories in Scotland. If it was, it would have facilitated the introduction of Poor laws into Scotland, which were considered a curse. He did concede that some Glasgow cotton factories might need regulation. He was also involved in the Ministerial majority against the Irish union of Parishes bill.
On 26 December 1833 Ross married Justine Henrietta Macrae, the daughter of Colin Macrae of Inverinate. They had five sons, who inherited a fair share of their father's sporting prowess. Three of whom shot with their father as four of the Scotch eight competing with the English for the international trophy, the Elcho Shield.
Ross's way of life, though in many ways enviable and not conventionally extravagant, was not profitable and, as time went on, he found himself obliged to retrench.
Horatio Ross was so often successful and so highly regarded that the British NRA honored him with some long-range shoots at the Bisley Ranges. The firm of Holland & Holland also named a model of rook rifle for him.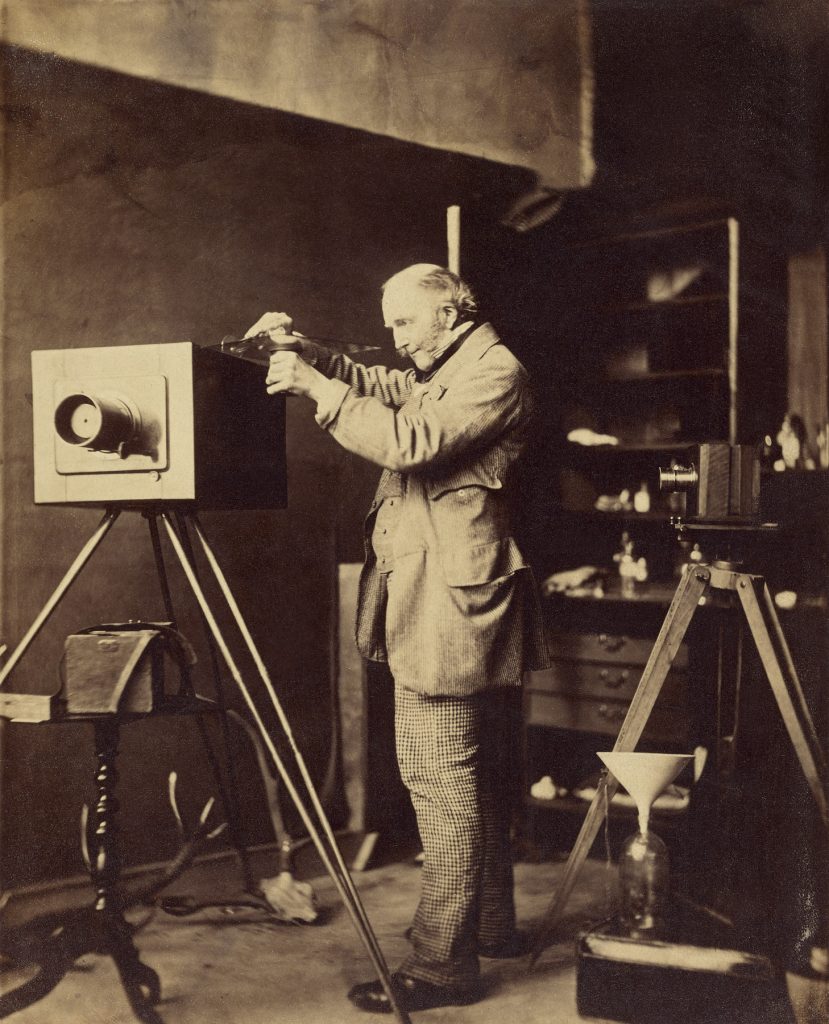 In the mid-1840s Ross took up early photography. He was a Daguerrotypist from 1847 and a Calotypist from 1849. In 1856 he was a founding member of the Photographic Society of Scotland, of which he later became the President. He took numerous photographs, in particular, of Highland scenery, stalking and fishing. His work is now much sought after by collectors.
However, Ross's greatest feats were as a marksman. He took part in many matches with the leading shots of the day, such as General Anson, and was much assisted by his extraordinary fitness and stamina, which lasted into his old age. On his 82nd birthday, he killed 82 grouse with 82 shots. On one occasion he challenged the Honourable George Vernon to a shooting match at 100 yards, which he won, despite using a pistol while Vernon used a rifle. On the same day, he won £100 from Henry Baring by hitting a hat with his pistol at one hundred yards' distance.
Horatio Ross sold Rossie Estate in 1856 as it was rumoured there were no game left and purchased Netherley Estate near Stonehaven for £33,000, where he had a 1400 yard rifle range installed on his estate.
Col William Macdonald Farquharson Colquhoun Macdonald, of St. Martin's Abbey at Burrelton near Perth, bought the Rossie Estate in 1856 for £64,000. He was Lieutenant-Colonel of the Perthshire Highland Rifle Volunteers, and Archer of Her Majesty's Scottish Body Guard.
He and his sons regularly carried all before them at the most prestigious annual rifle competitions at Wimbledon, London. Perhaps his most remarkable feat with the rifle was performed in 1867. In that year he won the cup of the Cambridge Long Range Rifle Club against nearly all the best shots of the three kingdoms. The competition extended up to eleven hundred yards, a test of nerve, judgment, and, most of all, of eyesight, which it would seem wholly impossible for any man in his sixty-sixth year to stand successfully.
Between 1858 and 1862, Horatio Ross undertook a number of hunting trips to the Bengal region of India where he went on bear, wild boar and tiger hunting expeditions. His 'Journal of Sporting Adventures in India from 1858 to 1862," featuring his own charming, but naive, sketches and watercolours of colonial life in India was sold by auctioneers Christie's back in September 2000 for £4,700.00.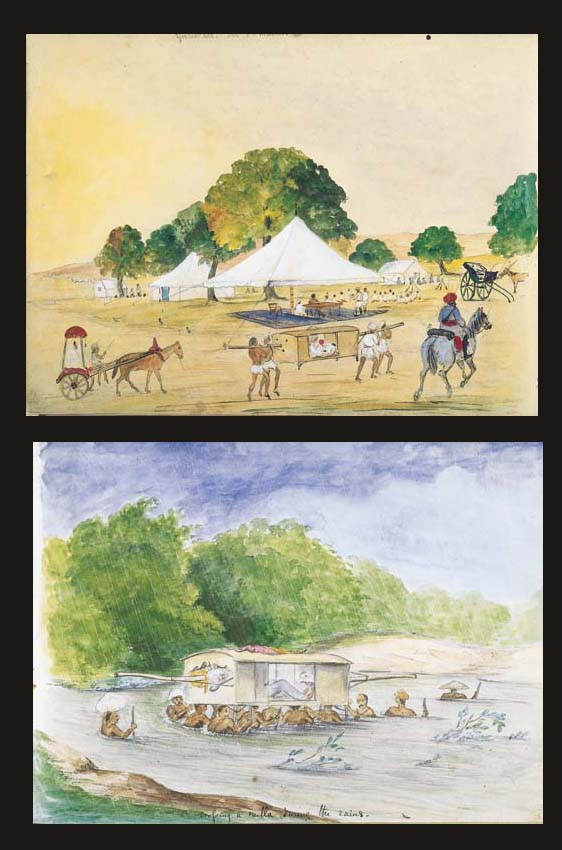 After living a quiet laird's life with his family for about 18 years he came again to public notice in 1862 as the captain of the Scottish rifle-shooting team which competed against England for the Elcho shield; he continued to shoot with great skill well into his old age.
It is noteworthy that Ross was in his 80th year, and the iron sights on the rifle were not user friendly to such chronologically enhanced eyes.
However, Ross had exceptionally good vision as demonstrated in his ability as a pistol shot. He killed 20 swallows one morning before breakfast, most of them on the wing. He was, in fact, known to be the best pistol shot in all of Europe.
So great was he with the use of a pistol that a Spaniard came over specially to study his methods, querying whether Ross was as proficient with the weapon as avowed. A match was arranged between the two men with dueling pistols- the distance being twenty yards, and the target a bull's-eye, the size of a sixpence (.764 inch diameter). The Spaniard hurried off home after seeing Ross hit the bull's-eye with twenty consecutive shots.
Ross was chosen to act as Second in 16 duels and was always successful in dissuading the combatants from carrying them out.
He ended his days in the Scottish Highlands to which he had devoted so much of his life. He died at Rossie Lodge in Inverness on 6 December 1886 and was succeeded by his eldest son, Horatio Seftenberg John Ross.
In 1899, The English Illustrated Magazine described him as "undoubtedly the deer stalker of the expiring century."
It is believed that there were two streets named after Captain Horatio Ross in Melton Mowbray, but both were demolished in the 1980's. As yet I've not manged to identify their names or locations so if anyone can provide further information, please do let me know.