Christ Church in Wesham Lancashire is the Church where my parents married back in 1956 and also where there is a memorial to my Uncle, Frank Coulburn who was killed at Dunkirk in 1940 serving as a Sapper with the No 9 Field Company Royal Engineers.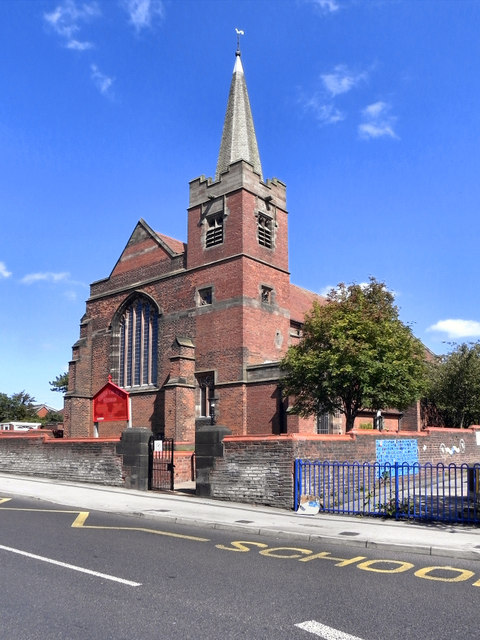 As you walk down the path at the side of the Church and enter the cemetery through the gap in the wall, you will see a Commonwealth War Graves Commission headstone on your left hand side commemorating Reverend P T Jefferson a Royal Navy Volunteer Reserve Chaplain of HMS Nightjar.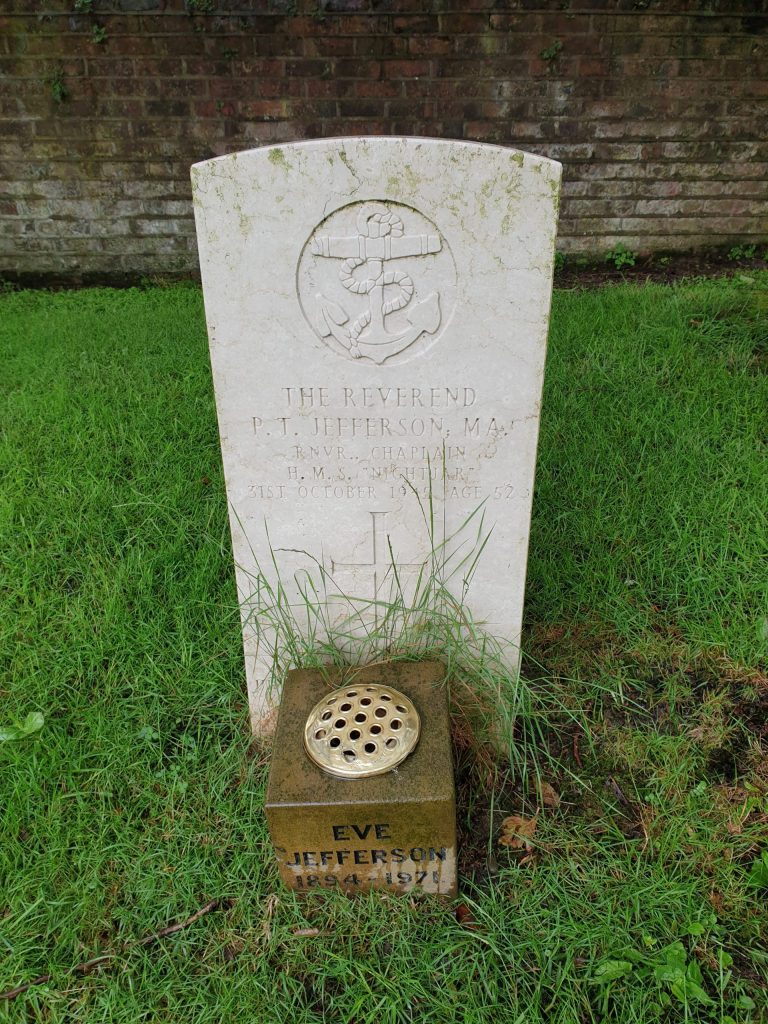 Percy Taylor Jefferson was the son of Mary Elizabeth Taylor and Matthew Jefferson, a Clerk in the Steelwork company. He was born 17th November 1892 in Middlesborough and was baptised 30 September 1893 in Linthorpe Yorkshire. He was the eldest of 6 children, his siblings being: Hilda (1895); Lilian (1896); May (1900); Arthur (1904) and Gladys (1906).
In 1901, the family were living at 9 Leamen Terrace, Linthorpe Road, St Barnabas Middlesborough where Percy attended the Victoria Road Juniors (Boys) School, from 3rd Oct 1899 to 28th Sept 1900. He later attended the Middlesborough High School for boys, admitted 9th Jan 1906, left 22nd July 1910.
By 1911, the family had moved to 15 Orchard Road, Linthorpe.
Prior to the outbreak of the War, Percy was a second term theological student at St. Augustine College, Canterbury in Kent.
Not long after the outbreak of World War One, at some point between 27th April and 5th July 1915 he enlisted into the Army as a Private (Number 450) with the Royal Army Medical Corps (Territorial Force) serving with the 1/1st South Eastern Mounted Brigade Field Ambulance in Canterbury.
He set sail from Liverpool in September 1915 aboard the HMT Olympic which after completing a few Atlantic runs, she had been requisitioned by the British Government for use as a troop transport vessel. Her designation was changed from R.M.S (Royal Mail Steamer) to H.M.T (Hired Military Transport, often falsely interpreted as 'His Majesty's Transport') at this time.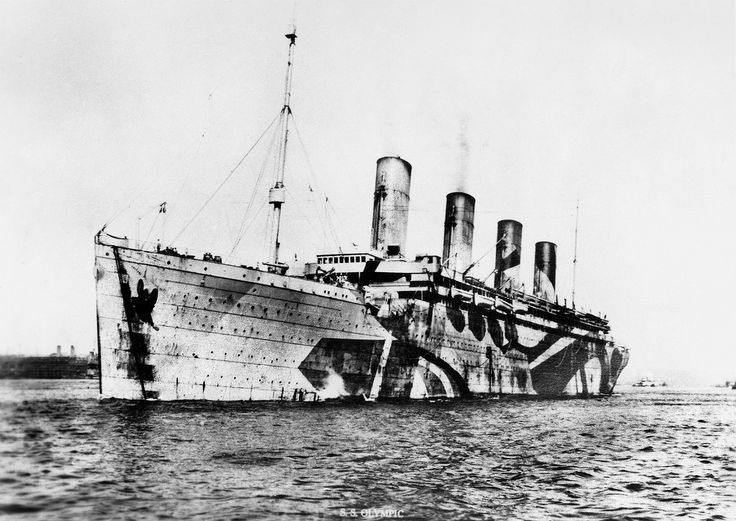 She was given interesting changes to help fulfil this role, including a 12 pounder naval cannon mounted on a platform on the forecastle deck, a 4.7 inch naval cannon on a platform on the poop deck, extra lifeboats on the aft well deck and a canvas screen/platform atop the bridge.
Olympic was bound for Gallipoli where Percy would be assigned to stretcher bearer duties at a Field Ambulance advanced dressing station on the Cape Helles front as part of the 42nd Division. The South Eastern Mounted Brigade Field Ambulance landed at 'W' Beach, Cape Helles on the 7th October 1915.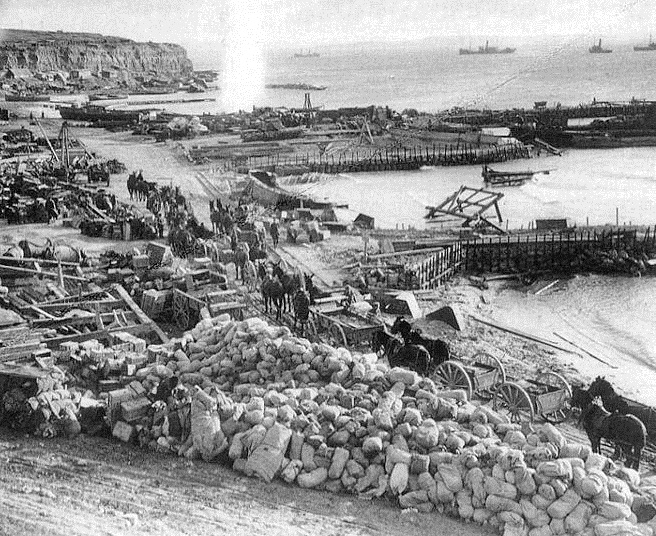 In October 1915, he was evacuated from Gallipoli due to ill health to St David's Hospital in Malta where he stayed until December 1915. St David's Hospital was a tented hospital for 1,000 beds constructed near St Andrew's barracks, close to St Paul's Hutments and All Saints Convalescent Camp. The rocky ground for the large hospital marquees was levelled by the engineers and roads, paths, gardens, kitchens, ablutions, baths and stores were constructed. The camp commandant was Major Charles Henry Carr RAMC. On 25th July 1915, St David's Hospital was ready to receive 500 patients. By August, it had become fully equipped for 1,000 beds. Initially, St David's admitted mild surgical and convalescents, but like all other hospitals it was soon busy with the ever increasing stream of dysentery and enteric cases.
Following his recovery, Percy's next assignment saw him serve with the Field Ambulance on garrison duties on the Suez Canal as part of the 42nd Divisions 3rd Dismounted Brigade. From December 1916 he was assigned to the Army Service Corps Mechanical Transport base at Alexandria whilst awaiting his commission.
On 27th Aug 1917, he was commissioned as a 2nd Lieutenant (492063) in The Army Service Corps. He served with the Mediterranean Expeditionary Force and the Egyptian Expeditionary Force at Gallipoli, Palestine & Egypt. He was awarded the 1915 Star, British War Medal and Victory Medal and was Mentioned in Despatches whilst serving as a Lt. in Palestine.
On 4th Oct 1917, Percy was admitted to No 19 General Hospital at Alexandria with enterica. He was admitted for 53 days, being discharged on the 25th Nov 1917 to the No 1 Convalescent Home.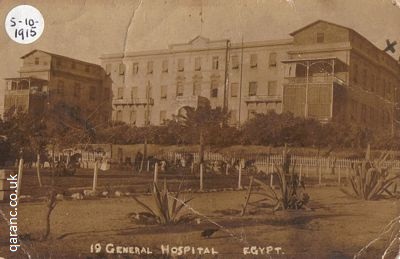 After the cessation of hostilities, he returned to education studying at St. Edmund's Hall, Oxford, where he obtained a BA in 1921, and an MA in 1926.
In July 1920, Percy married Constance Eve Ridsdale at Glaisdale, Whitby, North Yorkshire.
He was a Candidate Scholar at the Lincoln Theological College and was made a Deacon by the Bishop of Lincoln for Colonies. He was ordained Priest in 1922 by the Bishop of Kimberley, he was Curate of St Paul, De Aur until 1924; Rector of Prieska and Upington until 1928. Beaconsfield 1928–32; Christ Church, Fordsburg 1932–35 (South Africa), then Vicar of St Andrew, Bugthorpe in the Archdiocese of York 1935.
Percy, his wife Eve, and their 3 children Charles, Jessie and Hilda are listed on a shipping passenger list, departing Beira in Mozambique on the Gloucester Castle ship operated by the Union-Castle Mail Steamship Company Ltd, arriving at Southampton on the 3rd May 1931. On the 16th Sept 1931, the family left London, returning to Beira in Mozambique, aboard the ship Durham Castle, again operated by the Union Castle shipping company.
On 31st May 1935, the Leeds Mercury reported that the Ven. Archdeacon A C England tonight instituted the Rev. Percy Taylor Jefferson to the vicarage of St Andrews at Bugthorpe. He stayed at Bugthorpe until 1941 when he left to undertake welfare work at a large shadow factory in the South of England.
British shadow factories were the outcome of the Shadow Scheme, a plan devised in 1935 and developed by the British Government in the buildup to World War II to try to meet the urgent need for more aircraft using technology transfer from the motor industry to implement additional manufacturing capacity. The term 'shadow' was not intended to mean secrecy, but rather the protected environment they would receive by being staffed by all levels of skilled motor industry people alongside (in the shadow of) their own similar motor industry operations.
On the 3rd September 1943, Percy enlisted into the Royal Navy Volunteer Reserve as a Temporary Chaplain. He was assigned to HMS Nightjar at Royal Naval Air Station Inskip. He lived with his wife Eve at Mowbreck Hall, Kirkham, Lancashire.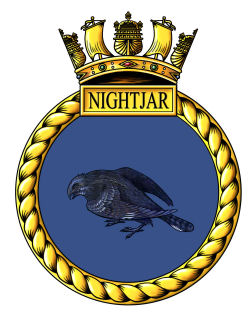 HMS Nightjar (Inskip) was the home of No.1 Operational Training Unit and as a result many Fleet Air Arm (FAA) squadrons were based there for a few weeks, working up, prior to embarkation.
Their son Charles Edmund Hugh Jefferson was also serving in the Royal Navy Volunteer Reserve as a Lieutenant on HMS Stalker (D91) a CVE escort carrier. Between the 15th & 27th August 1944, Stalker, equipped with No 809 Sqn FAA operating Seafires joined Task Group 88 as part the covering force for the allied invasion of Southern France as part of Operation 'DRAGOON'.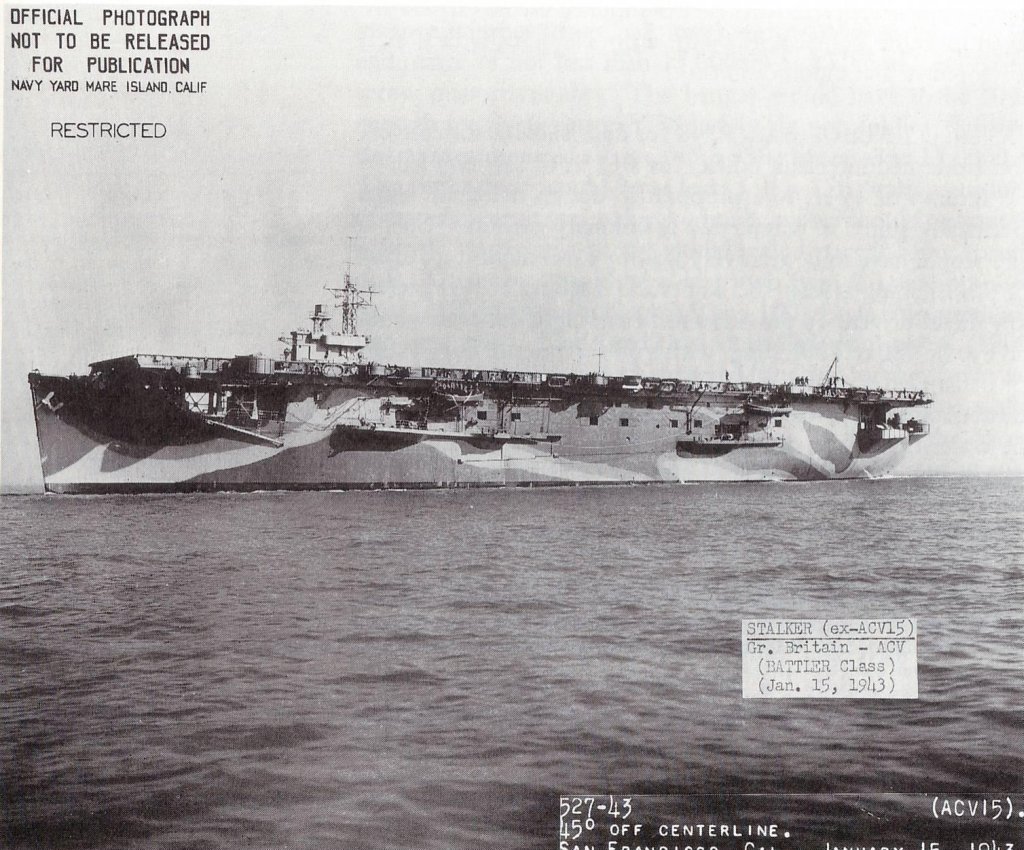 Charles died on the 21st August 1944, and is buried in the St. Remy-De Provence Old Communal Cemetery in the private vault of the Leger family, France.
Back home in Lancashire, Percy was admitted to the RAF Hospital at nearby RAF Weeton where he died on 31st October 1945. He is buried in grave 416, Christ Church Churchyard, Wesham Lancashire and his grave is marked by a CWGC Portland Headstone.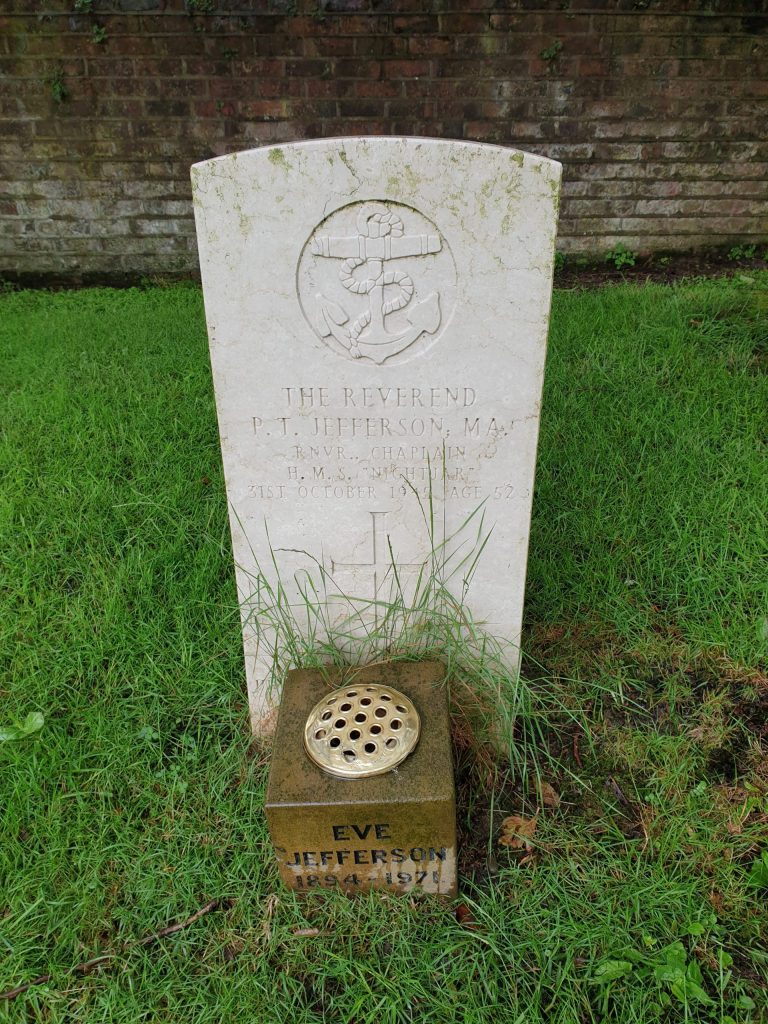 Eve must have been devastated to lose both her husband and son in just over a year whilst serving their country in the Royal Navy Volunteer Reserve. The same goes for the daughters Jessie and Hilda who lost a brother and father.
The personal inscription that was chosen by the family to be engraved on Percy's headstone is "ALSO IN MEMORY OF HIS SON HUGH. LT. (A) R.N.V.R. KILLED IN ACTION 26. 8. 44 BURIED AT ST. REMY. FRANCE"
Both Percy and his son Charles are commemorated on the WW2 memorial tablet in Christ Church Wesham along with my Uncle Frank Coulburn and 20 other villagers who loost their lives during WW2.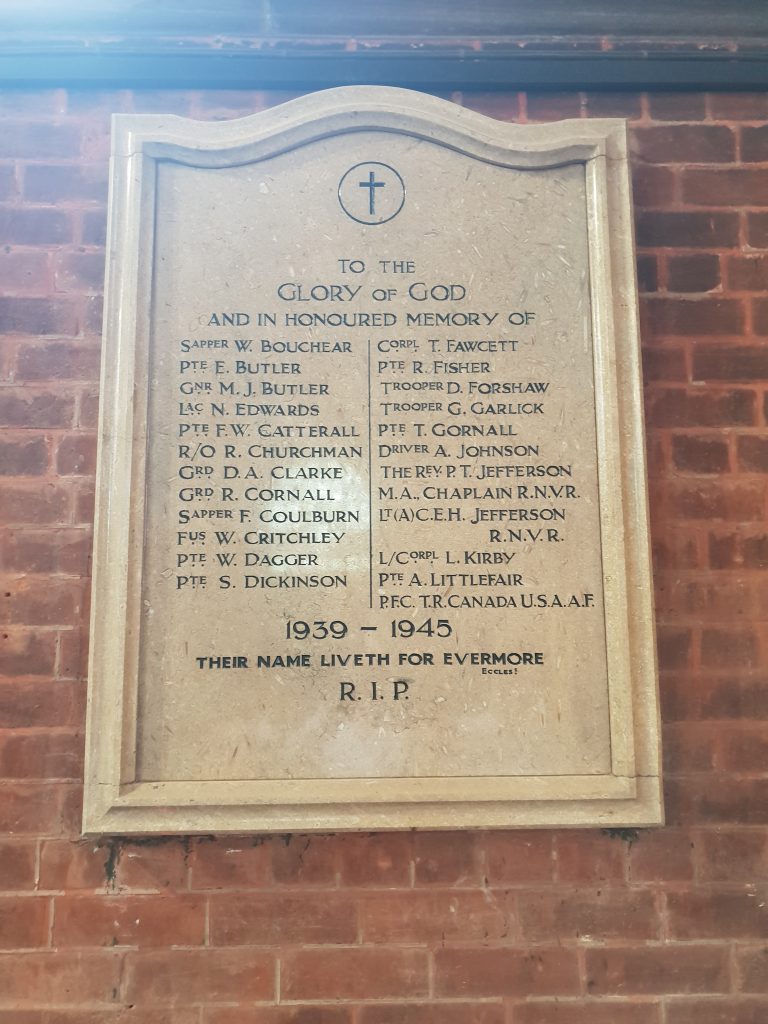 They Gave Their Today